OUR

IDAHO RUSSET POTATOES

PCF potatoes come straight from the rich volcanic soils of Idaho to your table. You can rely on us to meet your culinary needs at home or restaurant and help you scale your potato business.
CERTIFIED, NUTRITIOUS,
AND PREMIUM QUALITY
Owned and operated by farmers who have been growing, packing, and shipping potatoes
since 1949
, PCF is committed to maintaining the highest standards of product quality and customer service.
Our potatoes are specially sized and carefully sorted to a single-ounce tolerance. This innovative process reduces waste and results in low freight costs per serving. All our potatoes are 100% certified, locally-grown, and nutrient-packed for exceptional taste. In addition to direct customers, we serve restaurants, grocery stores, wholesalers, and local potato businesses.
The quality of our potatoes combined with the precision sizing option allows you to improve product quality and increase profits simultaneously. Your satisfaction is our top priority – rest assured that all our products will be tailored to your requirements and preferences.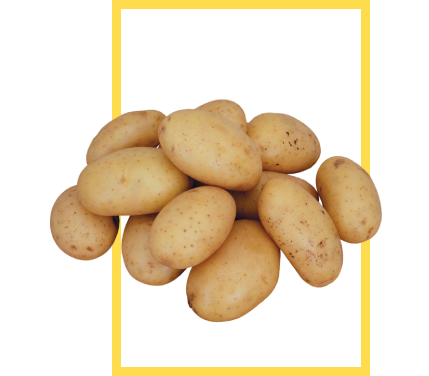 FOOD SAFETY
GUARANTEED
Our triple-wash action ensures that all our potatoes are the cleanest and most sanitized products out there!
We follow these steps to guarantee food safety.
Power scrubbing washes away all dirt and debris after harvesting
We bathe the potatoes in our pure Rocky Mountainsolution for a deep cleanse
We wash them with tri-oxygenated (ozone) water before a final rinse using UV light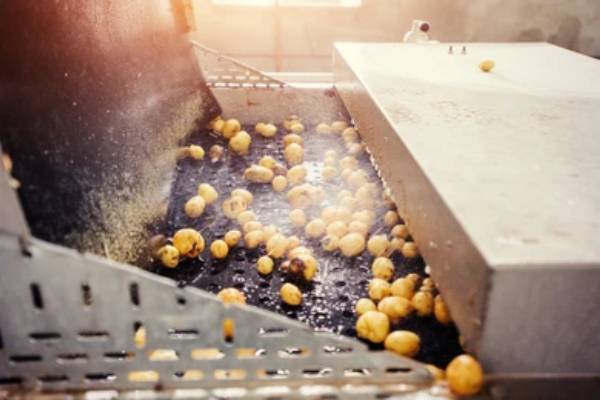 VARIOUS PORTION CONTROL
SERVING SIZES
Our unique approach allows you to choose one or multiple serving sizes so that your cartons have potatoes of similar sizes. This ensures that each potato delivered to you is 100% useable.
Choose from the options below: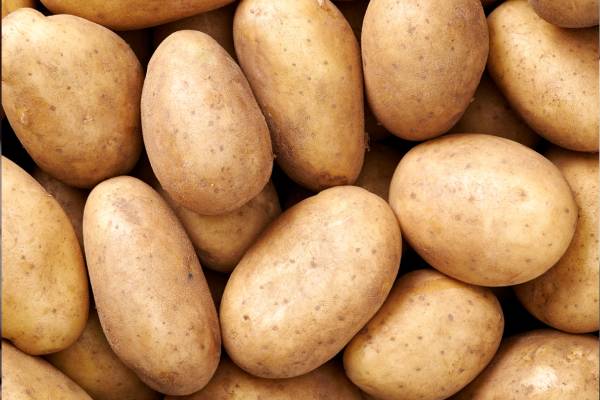 OUNCE-WISE
NUTRITION CHARTS
Check out these nutrition charts based on the individual ounce size of a standard baked potato flesh with skin and without salt.
Choose from the options below: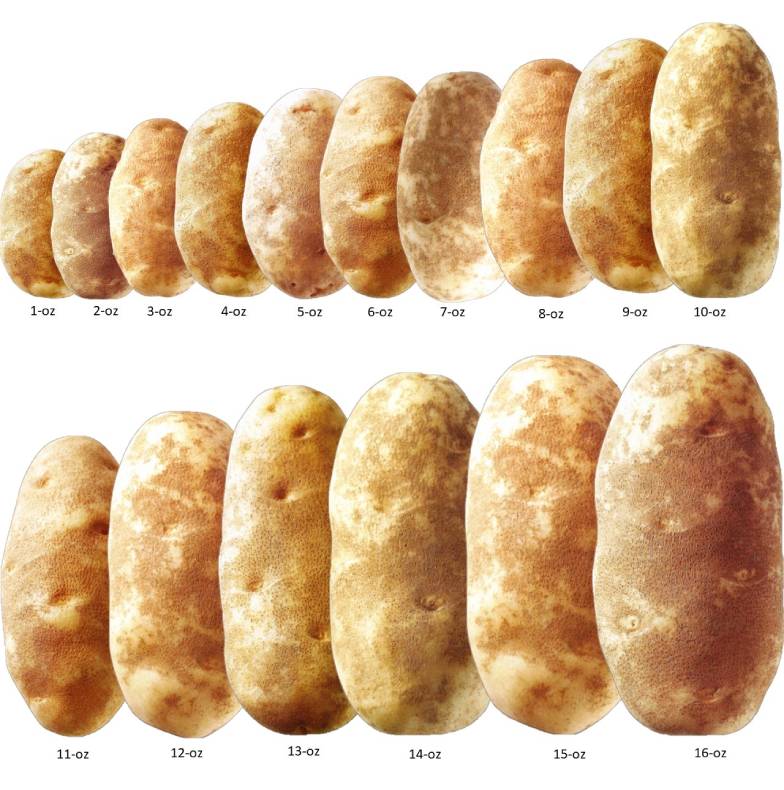 PCF PACKING
PROCESS
Our packing process allows you to get portion-controlled potatoes in all sizes ranging from creamers to 16 ounces. Our packing facilities are equipped with the latest technology to offer specific sizing of our premium Idaho russet potatoes.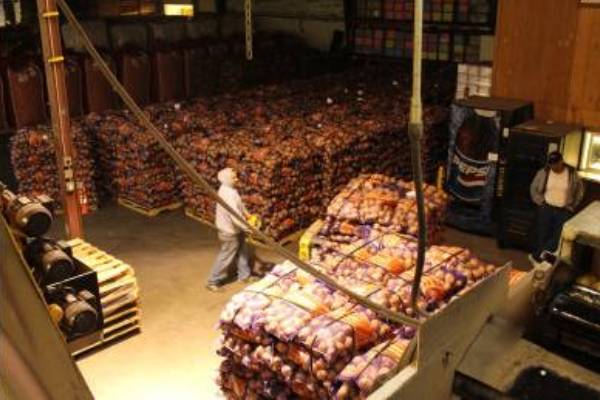 OUR PATENTED
POTATO CUBER
We take pride in manufacturing one-of-a-kind Triple-C Cuber in the industry. Get ready to cut labor time and save money and effort while cutting pre-cooked and cooled potatoes for your culinary needs. This special device is easy to use, clean, and maintain.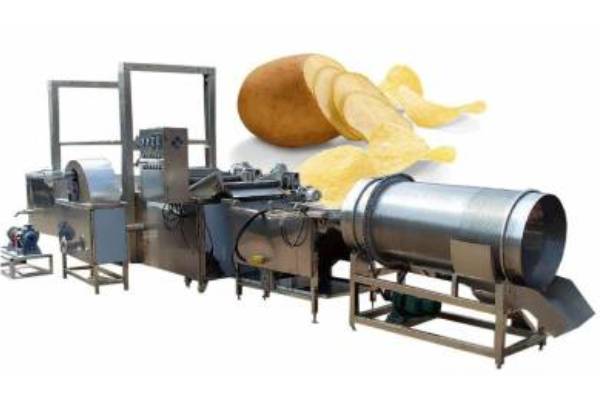 Our Customers
Love Us!
Find out what direct consumers, restaurant owners, local businessmen, and wholesalers have to say about our products and customer service.
I believe in portion control for fresh potatoes. Portion Control Fresh brand potatoes are a game-changer for chefs and restaurant owners around the country. It's nice to know that there's someone out there thinking of ways to make my job easier, better, and more profitable.
My potato salad business is labor-intensive. The cuber from Portion Control Fresh has cut our labor time by 75% or more. We can cube 50 lbs. of potatoes in less than five minutes! It's become one of the most important tools in our kitchen. We buy 3-ounce potatoes from Portion Control Fresh because they cook evenly, allowing us to deliver consistent taste and product quality. No more over or under-cooked potatoes for us! I strongly recommend buying PCF 3-ounce potatoes because they make the perfect cubes. Thank you, PCF, for listening to our needs and developing the perfect cuber and delivering the freshest potatoes every time!
LET'S
CONNECT!
Want more information about our products?