OUR POTATOES ARE
THE BEST!
We use industry-best practices to grow, store, and pack the freshest potatoes for you.

Grown in Idaho

100% certified

Farm-fresh

Triple-washed

One-size

Quick delivery
IT'S ALL ABOUT NUTRITIOUS, PERFECT-SIZED POTATOES
About Portion
Control Fresh LLC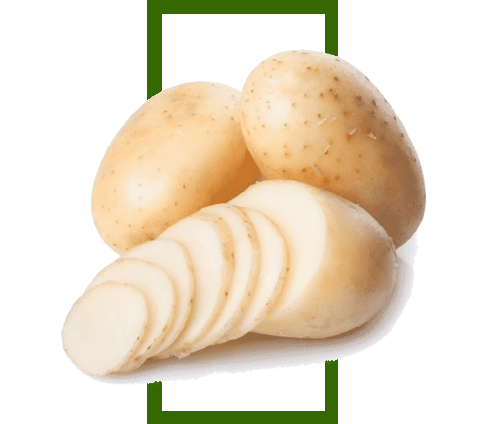 Boasting 72 years of experience in potato farming and supply, we know what it takes to deliver farm-to-table fresh russet potatoes every time you order!
All our potatoes are grown in Idaho in rich volcanic soil, triple-washed, and stored in facilities with ideal temperature, light, and humidity conditions.


-
Millions
Of Pounds of Idaho Russet potatoes

50
Pound cartons of 4 to 16 ounces
We Deliver
Nationwide
No matter where you live, you and your customers deserve to devour our Idaho russet potatoes!
Our Customers
Love Us!
Find out what direct consumers, restaurant owners, local businessmen, and wholesalers have to say about our products and customer service.
"I believe in portion control for fresh potatoes. Portion Control Fresh brand potatoes are a game-changer for chefs and restaurant owners around the country. It's nice to know that there's someone out there thinking of ways to make my job easier, better, and more profitable."
"My potato salad business is labor-intensive. The cuber from Portion Control Fresh has cut our labor time by 75% or more. We can cube 50 lbs. of potatoes in less than five minutes! It's become one of the most important tools in our kitchen. We buy 3-ounce potatoes from Portion Control Fresh because they cook evenly, allowing us to deliver consistent taste and product quality. No more over or under-cooked potatoes for us! I strongly recommend buying PCF 3-ounce potatoes because they make the perfect cubes. Thank you, PCF, for listening to our needs and developing the perfect cuber and delivering the freshest potatoes every time!"
BLOG
POSTS
Learn interesting facts, industry news, and practical tips about all-things-potatoes!
Let's
Connect!
Want more information about our products?